100% cotton super soft.
Our direct-to-garment printing is pre-treated and printed individually to assure the longevity of the garment and a remarkable quality of goods. Our products have an incomparable finish that causes the print to submerge into the shirt.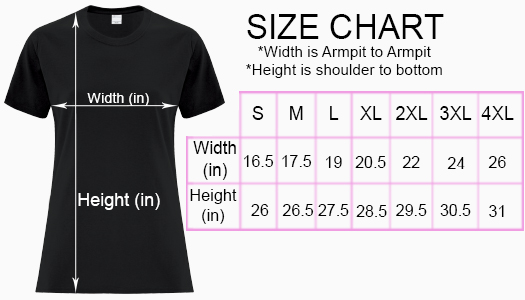 Reviews (4)
The quality is top thank you
I ordered this shirt as I love tattoos. It looks great on & the print looks awesome I highly recommend this site for their products
Never buy shirts online but the quality of my shirt is amazing. The amount of looks I got from wearing it at the mall was hilarious. Love it and thank you so much will be definitely buying more shirts off you guys from now on and the near future.
I absolutely love my t-shirt. Recently wore it to a book signing and I received a lot of compliments. Would definately order another shirt through this site.