100% cotton super soft.
Our direct-to-garment printing is pre-treated and printed individually to assure the longevity of the garment and a remarkable quality of goods. Our products have an incomparable finish that causes the print to submerge into the shirt.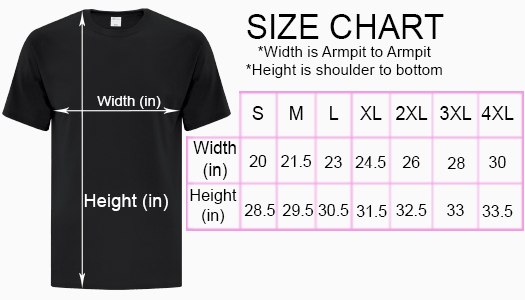 Reviews (4)
Client left a (Thumb Up)
I bought this t-shirt because I liked the look of it and it made me laugh when I read the shirt, when I received it, it was early and the fabric was soft and had some stretch but the good kind. It fit perfectly and I love the way it feels. I would definitely buy shirts and other stuff from this company.
i don't chase after men shirt
The shirt received is awesome! The print was good, the sizing was great. All round good $ for value!
Black men's t shirt chasing men with tattoos
I love my purchase very much indeed a good fit good material and looks good on too always get noticed when out and about around town ste a great tattoo lover love my calendar too