100% cotton super soft.
Our direct-to-garment printing is pre-treated and printed individually to assure the longevity of the garment and a remarkable quality of goods. Our products have an incomparable finish that causes the print to submerge into the shirt.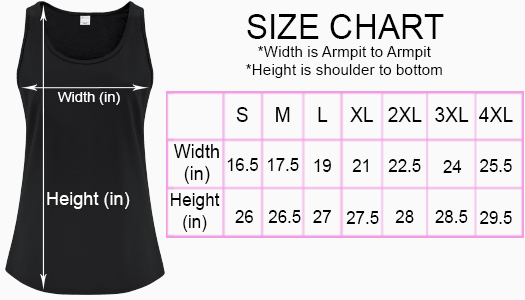 Reviews (8)
Super shirt gefällt mir sehr gut top ware
I love this! Super cute graphics and fits nicely.
I love it.
I love my shirt and everyone ask me where i got it from and i tell them ...it is the best ...can wait until the summer to show it off and get another one
Looks great :)
Great tank top quality is really high love it!
I LOVE THIS SHIRT! I GET TONS OF COMMENTS. MY GIRLS ARE MAD THEY DON'T HAVE ONE. SO FAR ONE OF THE BEST PURCHASES I'VE MADE.
Very cute top! I absolutely love it!