100% cotton super soft.
Our direct-to-garment printing is pre-treated and printed individually to assure the longevity of the garment and a remarkable quality of goods. Our products have an incomparable finish that causes the print to submerge into the shirt.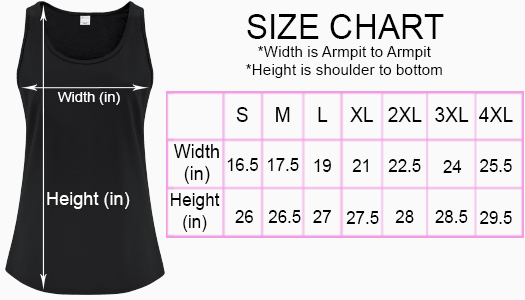 Reviews (3)
This one is SOOO me!!
What a great shirt, well made and well done. Can't wait to wear it at a summer event.
The woman I bought it for days "I love it!!". She also said unlike other online clothing orders she's gotten, this tank top fits perfectly.