100% cotton super soft.
Our direct-to-garment printing is pre-treated and printed individually to assure the longevity of the garment and a remarkable quality of goods. Our products have an incomparable finish that causes the print to submerge into the shirt.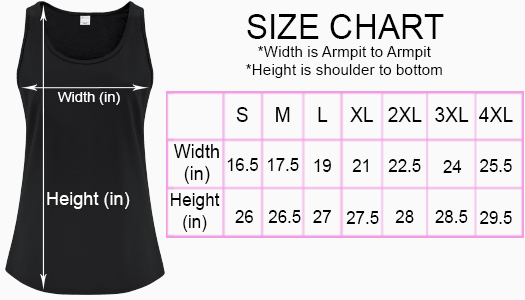 Reviews (12)
I cant even begin to tell you how much I love this shirt!
It fits
This shirt is soft, comfortable, fits true to size, and expresses me perfectly. Great price, timely delivery!
Love the phrase on this shirt. They are super soft.
I absolutely love my tank top. It fits correctly and everyone has commented on how much they like it
I absolutely adore this top! Fits so nice and is actually loose fitting which is a nice change! Definitely my go to top!
Great products. Fast checkout!
Thank you :)
Love my shirt
Absolutely love the tank. So soft and fits perfectly
right now - we're snuggling - haha. great cloth and print, good fit - very happy
I love my Tank Top, lots of laughs when I wear it.