100% cotton super soft.
Our direct-to-garment printing is pre-treated and printed individually to assure the longevity of the garment and a remarkable quality of goods. Our products have an incomparable finish that causes the print to submerge into the shirt.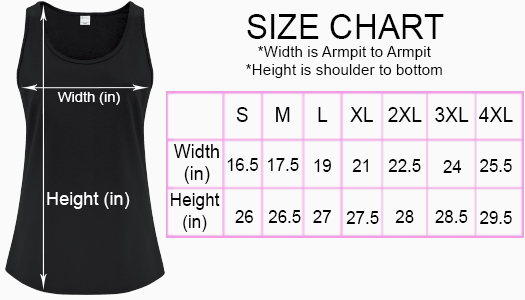 Reviews (5)
Love this tank. Fabric is breathable but durable, print is vivid. Really cool top :)
Received 3 disney tanks and love them
I LOVE this and have had lots of compliments
Quality is excellent and my daughter totally loved this item and will order again.
Perfect addition to any wardrobe!
Absolutely LOVE this tank!! So many compliments. I love how it is a bit muted so it's not all on your face with crazy colours. So perfect for party's or with ano open sweater for PTA meetings!