100% cotton super soft.
Our direct-to-garment printing is pre-treated and printed individually to assure the longevity of the garment and a remarkable quality of goods. Our products have an incomparable finish that causes the print to submerge into the shirt.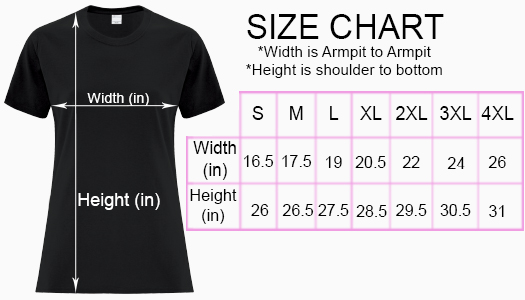 Reviews (4)
iT IS REAL CUTE AND MY HUSBAND LOVED IT TOO!
i LOVE IT!!!!!! It is the softest tshirt. Fits beautifully!!!! I have ordered 4 of them different colors. Great shirt It. I wear whenever I need a smile on my face get a lot of laughs and high fives. Have embarrassed my adult kids. It is well worth it. Love my hello titties shirts.
♡ this Tshirt it's awesome fits very nice.Can't wait to order more of your stuff. :*)
Fits really well, just the right length and gets a few lols from people when they realize what it actually says. :D