COTTON SPANDEX SHORTIE.
95% Combed and Ring-Spun Cotton, 5% Spandex.
Our direct-to-garment printing is pre-treated and printed individually to assure the longevity of the garment and a remarkable quality of goods. Our products have an incomparable finish that causes the print to submerge into the shortie.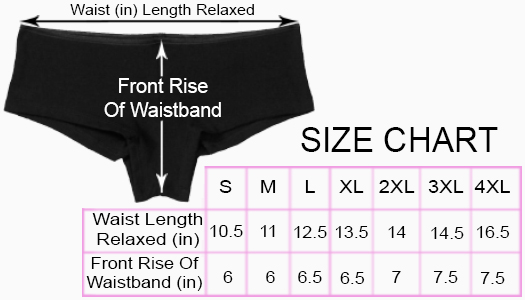 Reviews (14)
Love them
Super cute
Cute lol
Sexy Booty Shorts lol
I purchased two pairs of ladies underwear. Love them
Great product .....
I love them
Finally bigger sizes thanks
Sizing is good
Thanks
true to size very comfy and I love them. I will definitely be buying more
True to size and very comfortable, will definitely be ordering more!
Love it :)
They fit perfectly!