COTTON SPANDEX SHORTIE.
95% Combed and Ring-Spun Cotton, 5% Spandex.
Our direct-to-garment printing is pre-treated and printed individually to assure the longevity of the garment and a remarkable quality of goods. Our products have an incomparable finish that causes the print to submerge into the shortie.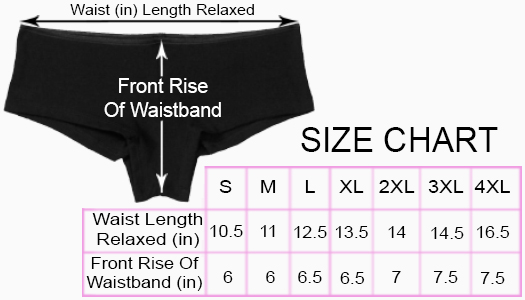 Reviews (8)
Love Your Clothing :)
I love these underoos :)
Very comfy love them
I am buying more :)
They fit very well.and are quite comfortable. They make great pj bottoms.
They fit right and love them so much
Love the undies... purchased the matching tank top also. Very comfortable!
Great Quality , I would buy again :)